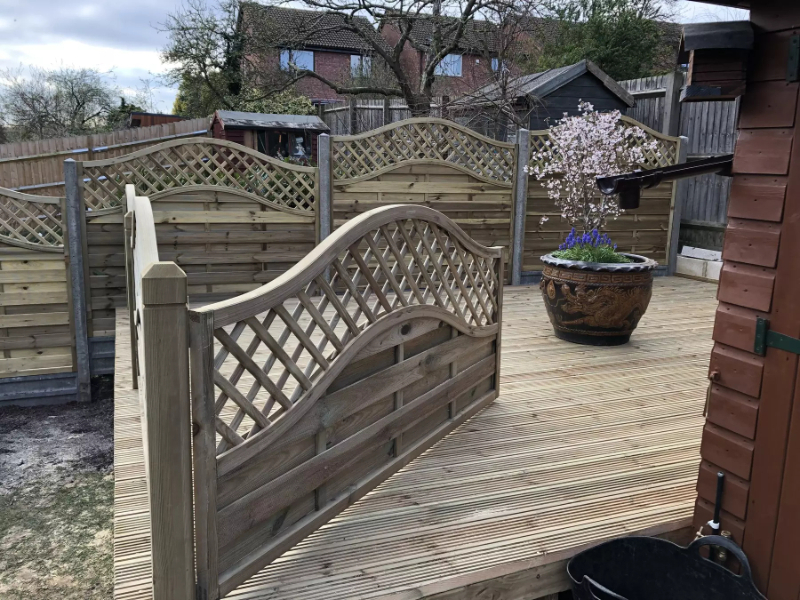 Fencing & Decking
Specialists
MD Fencing & Decking are your first choice for high-quality fencing and decking in Milton Keynes to suit any budget. Our experienced team offer a personal and efficient service that ensures that our customers receive a bespoke landscaping service delivered by professionals.
We offer customers in the local and surrounding areas a wide range of stunning, durable and unique wooden fences perfect for outdoor landscapes and back gardens.
Rest assured, you can relax freely in your garden with your family in the summertime without fear of being watched by bypassers and neighbours, and in the autumn and winter, your plants will be more protected from strong winds and potential pests. Contact us today to discuss your desired fencing and decking to enhance your home and it's overall value.
Our FENCING CONTRACTOR Services
MK Area's We Cover
We supply fencing and gates throughout Milton Keynes and the following areas. Contact us if you require fencing suppliers in the following postcode areas:
MK1
MK2
MK3
MK4
MK5
MK6
MK7
MK8
MK9
MK10
MK11
MK12
MK13
MK14
MK15
MK16
MK17
MK18
MK19
MK40
MK41
MK42
MK43
MK44
MK45
MK46
MK77
Our services
We have 30+ years experience working with domestic and commercial clients throughout the Milton Keynes area. Our high level of customer satisfaction ensures that most of our business comes from returning clients or recommendations from people we have provided previous fencing decking services. Our most popular services include the following:
Timber Fencing

Timber fencing is one of the most popular types of fencing as it gives a sleek and contemporary design to your space. This contains multiple layers of wood panels laid on top of each other.
Closeboard Fencing

Closeboard fencing is one of the more traditional types of fences for gardens throughout the UK. This type of fencing creates a strong barrier to protect your garden from the outside.
Gates

These are commonly used for back gardens or for going onto a decking area. There are various styles of gates that you can choose from for this. We offer a broad range of hardwood, softwood, garden, and driveway gates that you may be interested in to enhance the value, aesthetics and improve the level of security for your home and outdoor space.
Picket Fencing

Picket fencing is another traditional fence style that involved wooden rails across the garden. This is commonly used when there is uneven ground or slopes due to you being able to adjust the posts according to the ground. This is used for the surrounding area of a house because it can change the posts according to the terrain.
Concrete Slotted Posts / Repair Spurs

For reinforcing your property's fencing, we have concrete slotted posts and repair spurs. They are highly resistant to rusting, rot, and moisture, meaning that the posts are long-lasting and that you are getting the most for your money. The slotted design of the posts and spurs makes them incredibly easy to install and consistently low maintenance. No nails or brackets are required!
Raised / Flat Decking

A raised decking is an open space also quite well-used as you can use it for various things such as placing a hot tub on it or looking out onto a garden from a height. Flat decking is mainly used for placing summer activities like barbecues. Flat decking is not usually considered in areas with constant rainfall unless the wood is treated. This is due to the constant proximity to the damp ground.
Bespoke Designs to suit your budget!
Milton Keynes
Aylesbury
Oxford
Bicester
Buckingham
Stevenage
Wolverton
Olney
Brackley
Banbury
Daventry
Northampton
Market Harborough
Luton
Newport Pagnell
Ampthill
Desborough
Kettering
Wellingborough
Huntingdon
St Neots
Dunstable
Cranfield
Silverstone
Bedford
Kempston
Cambourne
Biggleswade
Hitchin
Bletchley
Woburn Sands
Winslow
Towcester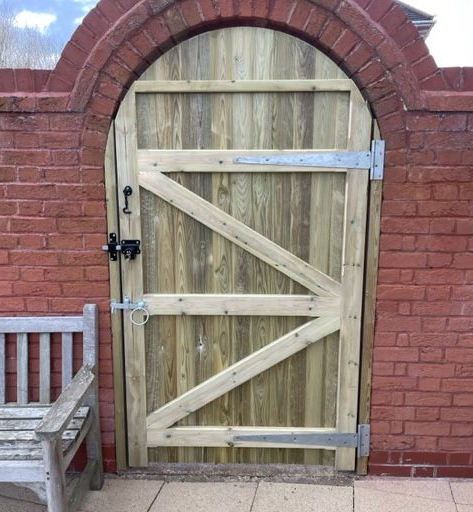 If you are searching for 'Fencing Specialists Near Me' and you live in Milton Keynes and the surrounding areas, contact our fencing specialists today. As always, if you need more information about our products, please contact our friendly team.
Contact us today by calling 07808 467152 or by using our contact form to forward your enquiry and a member of our team will be happy to assist.