Wooden Driveway Gates and Garden Gates

In Milton Keynes
Find the largest selection of Wooden Gates In Milton Keynes. We design and install wooden gates, fencing and decking to transform gardens within 30 miles of Milton Keynes.
M D Fencing and Decking have been providing our customers in the local Milton Keynes area in Buckinghamshire, with our high-quality work and excellent customer service, for many years.
We have a wide range of services on offer to ensure that we can cater to all of your fencing, decking and gate needs.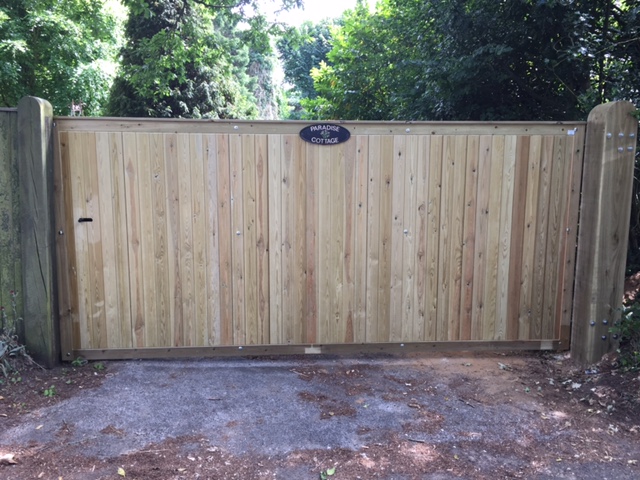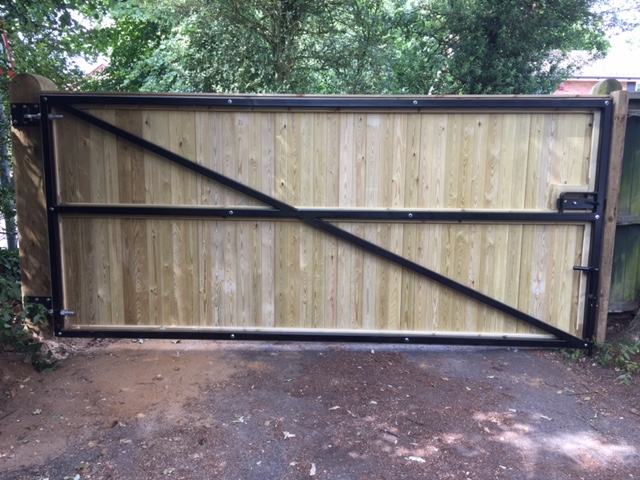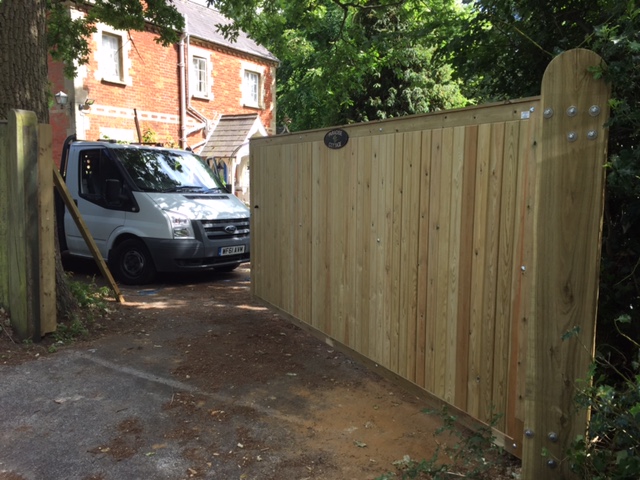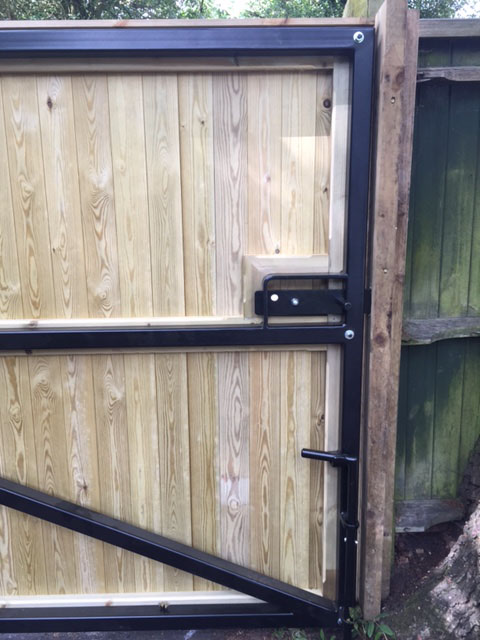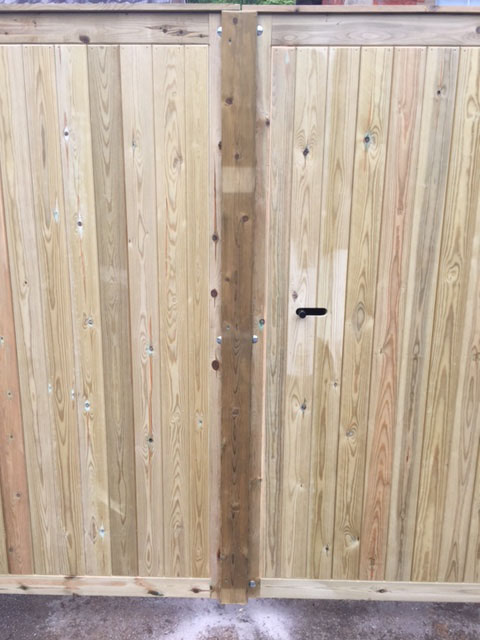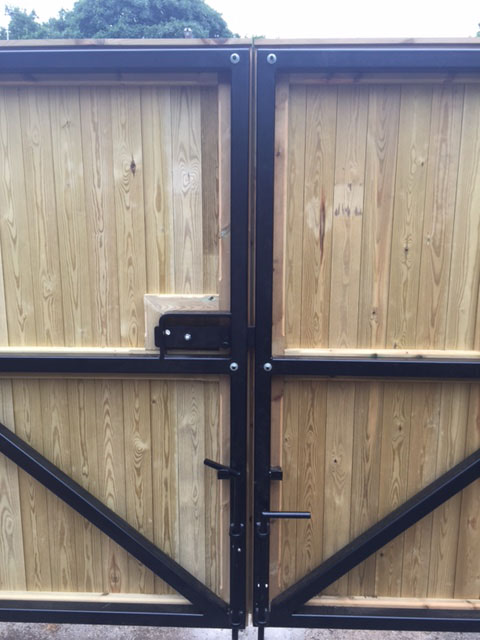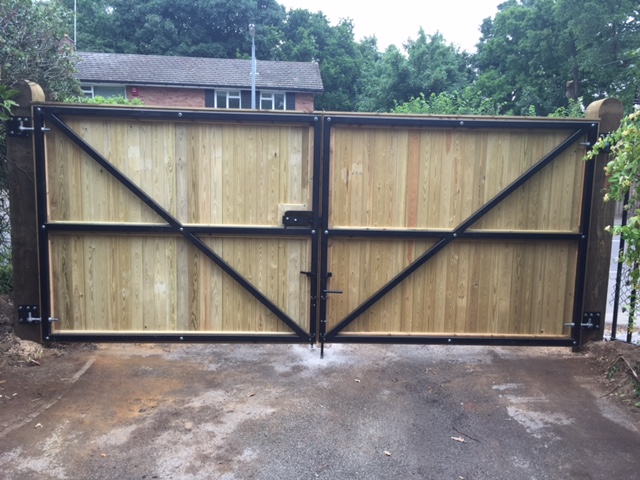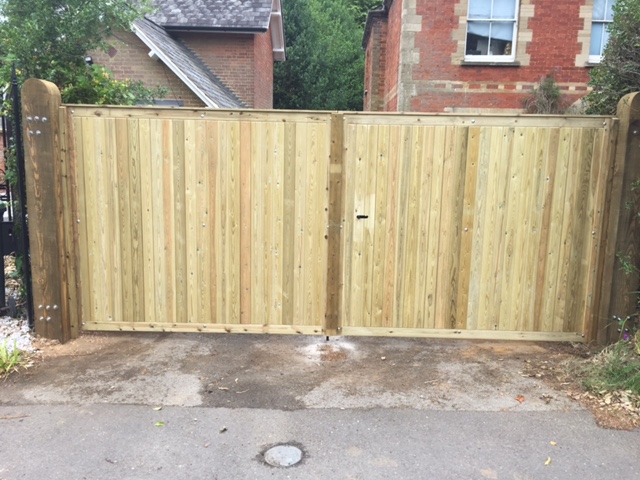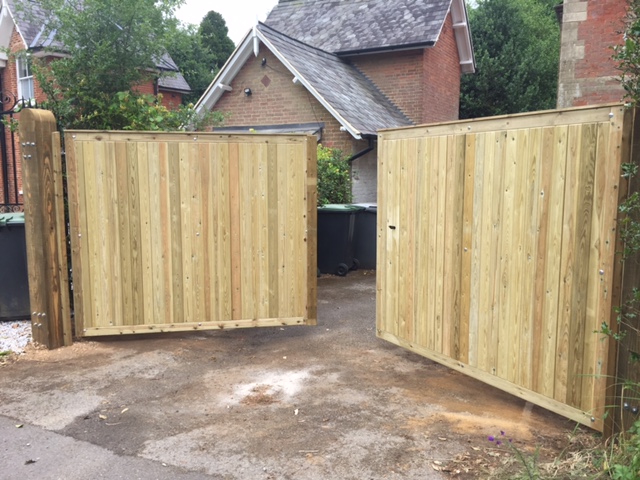 Types of Wooden Gates We Supply
Softwood Gates
Softwood is also known as Redwood or Pine. Softwood is a hard-wearing timber and is most suitable for outside use.

It is ideal for Softwood gates. Softwood Gates will paint and stain well, although they do need to be treated throughout there lifespan.
Our softwood gates are hard wearing, and we can work to your bespoke designs. Our Softwood gates are some of the most durable and cost-effective gates you can purchase.
Hardwood Gates
Hardwood gates are far more durable than softwood gates. Many people assume that metal gates are longer lasting and more durable.

Wood produced and treated much better than it was years ago. Our Hardwood gates will give the same durability and are pleasing on the eye as well.
Our Hardwood gates will finish off your garden perfectly. Wood has been used in construction for many, many years and has stood the test of time. It remains a favourite for gates and fencing compared to wrought iron, uPVC and steel.
Wooden Driveway Gates
As well as the security, our quality wooden driveway gates also offer privacy to your premises, whether they are for residential or commercial use.

They are incredibly durable and can be made to your specifications.
Our highly experienced team will visit your premises and give you a free quote on the exact type, style and design you require. We offer a full wooden gate service from design, build and installation.
Wooden Garden Gates
A wooden garden gate will not only finish off your garden; it will also give added security to your property.

Our vast range of gates can be made to measure for you. If you have your bespoke design in mind, we will work on your plans.
Our garden gates are resistant to damage and very strong. All our wooden gates are environmentally friendly and are aesthetically pleasing. Compared to other materials, wooden gates are relatively inexpensive.
Choosing a Driveway Gate?
It's well within your rights to have some privacy around your home or business, and our gate fitting service is the best way to get this.
Once the gates close, you can have that feeling of security when you're at home or work. For example, driveway gates give the benefit of knowing who is coming and leaving your house.
A garden gate can also create more privacy during the summer months when you like to sunbathe in the garden. It stops people looking in, or just walking around the back.
Bespoke Gate Design
Having a new garden gate fitted is a great way not only adding style but protection and security as well. There are many different designs for you to choose from, so you can find the perfect one.
We can help you choose the wood and size of the gates to match your garden furniture as well as your current fencing, and any other essential requirements you may have. We have a wide range of materials; for example, oak and Iroko are quite popular for wooden gates.
Softwood or Hardwood Gates?
We have softwood and hardwood gates available. Hardwood gates are the most intricate to look at, and softwood gates are incredibly durable and also very cost-effective. Once the choosing process is complete, we will install the gates for you. Garden gates give your garden that perfect finish it needs.
We like to make sure we do as much of the work as possible so our customers can sit back and relax, feeling stress-free. It is why our small, hard-working team are always happy to help you make difficult decisions.
Of course, ultimately you are in control, as it is your decision, and we are happy to fit any style of gate that you would like us to. However, if you would like some expert advice, then it is always on hand when you choose us.
Each of our wooden gates and fencing is custom designed to meet your exact requirements, whether it's commercial work, driveway gates, for securing farm premises, or oak wood fencing.
Contact us for wooden gates in Milton Keynes
If you would like any further information regarding our bespoke gate supply, fencing and installation services or would like a quote, then please do feel free to get in touch.
Our company are highly experienced in the gate installation industry, so we can guarantee you'll be amazed at the finished result. We are more than happy to give you a quotation, with no obligation to buy.
You can contact us via phone or email, and a member of our friendly team are always pleased to provide excellent customer service. We'll always take the time to answer any questions you may have, and we look forward to adding you to our long list of satisfied customers.
Milton Keynes
Aylesbury
Oxford
Bicester
Buckingham
Stevenage
Wolverton
Olney
Brackley
Banbury
Daventry
Northampton
Market Harborough
Luton
Newport Pagnell
Ampthill
Desborough
Kettering
Wellingborough
Huntingdon
St Neots
Dunstable
Cranfield
Silverstone
Bedford
Kempston
Cambourne
Biggleswade
Hitchin
Bletchley
Woburn Sands
Winslow
Towcester